5 Payroll Metrics Your Business Should Track

Last updated on 29 September 2022
0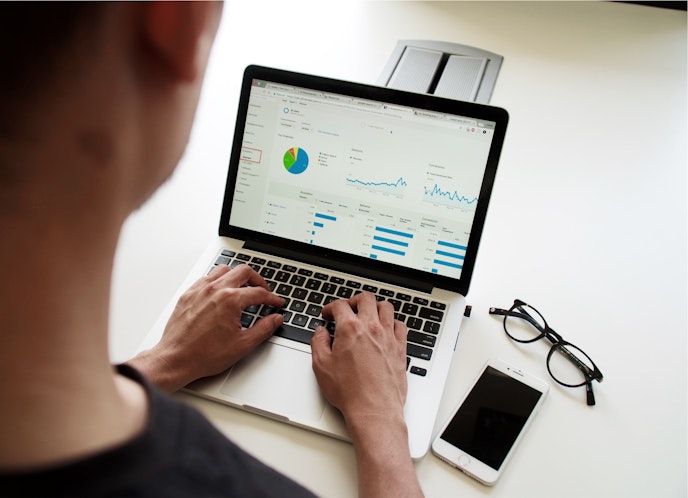 The efficient management of payroll is crucial for any business — the basic staff expectation is that they're paid on time and accurately. But if it's run incorrectly with the wrong tax codes or miscalculated pay, you're guaranteed to have a pile of complaints pile up on your desk. Even worse, if it's submitted to HMRC littered with lazy mistakes, you could face significant fines or penalties.
So, yeah, getting it right is pretty essential for everyone. No pressure.
But, by measuring a handful of key payroll metrics, you can pick up on recurring mistakes or issues before they impact the bottom line. Plus, tracking these metrics can even save you some money, too. 
Data is the gift that keeps on giving. Accessing accurate payroll data can help drive your business forward. Becoming clear on your business costs means you can make impactful business decisions regarding resource allocation — it can also help you understand the reasons behind absenteeism, gender pay gaps, and more.
If you think you could do more with your payroll data, read on as we share five payroll metrics you should be tracking.
Why bother with payroll KPIs?
Chances are, you probably already measure your recruitment, sales and marketing campaigns, so why shouldn't you measure payroll performance metrics, too? 
Measurement is vital in any aspect of your business, and consistent measurement means you'll start noticing trends and patterns in your financial data. That can help encourage exploration to find cheaper or better ways to do things.
Every business works towards overarching goals and objectives, and your payroll can play a significant role in the operation of your business.
Here are the five metrics that are worth paying attention to…
1. Overtime 
Overtime is great for the employee, but how much does overtime cost your organisation? By tracking this metric, you can pinpoint any teams or departments clocking up overtime in spades and then start digging for the cause.
Is this a cost saving you can make by switching something up in the department? Is productivity waning for a reason? Or perhaps the workload is so unachievable you need to hire into the team, perhaps with freelance or part-time support to help manage the short-term workload?
Understanding the reasons behind a sudden or consistent spike in overtime is crucial to delivering an exceptional employee experience.
2. Cost of training
Knowing how much your business is spending on training and development can help you identify skill gaps, highlight the need for procuring a new training provider or slim down your onboarding training process.
(Continued Professional Development) CPD is an essential investment in any organisation £900 million was spent on professional education in the UK in 2019. CPD helps employees feel valued, and it can help give your company a competitive advantage. But it helps if you track spending in this area.
Let's say you notice a lot of staff require training on basic skills when they're first onboarded — this could highlight that for future hires, you need to ensure staff have certain experience already. Or, if you notice there's been a recent spike in company-wide training, consider finding alternative training providers to keep costs under control.
Always analyse the cost against its value to your company, as the cost might (or might not) be worth the investment.
3. Number of errors 
Errors are costly — regardless of who makes the error, it's usually down to the payroll department to fix it. And running payroll can already consume a lot of time each month as it is. (By the way, payroll with PayFit is just a few clicks…just saying). 
By tracking errors made over a while, you might start noticing that errors crop up mainly in the onboarding process or by a particular individual or team uploading their expenses incorrectly to your system. 
Whatever the error, you need to locate the source and nip it in the bud, whether that's by re-educating staff on how to submit expenses or considering a new and better payroll software that can reduce human error in this critical process.
4. How long it takes to run payroll 
Track how long it takes you to run payroll each month. Use a time-tracking app to keep tabs and ask each team member to do the same. If it's draining two weeks every month, it might be time to explore opportunities to automate certain tasks. For example: generating and distributing payslips may be taking too much time. You can automate this task using real-time payslips that instantly update when annual leave has been accepted.
Automating seemingly small tasks can make your payroll department's job much quicker and easier. And by giving employees access to their very own payroll dashboard where they can request leave, download their payslips, and more, you're delivering a better experience for everyone.
5. Leave
You should track all leave to keep tabs on team productivity, including sick leave and annual leave. If you notice a high level of absenteeism in one team, there could be a bigger problem brewing.
Team conflict is causing businesses money by increasing absenteeism, and not just small change. A 2021 report found that workplace conflict costs UK employers almost £30bn a year. So whether it's stress, anxiety or depression-induced absenteeism, you need to find a way to support all staff members through difficult times so they can be their most valuable and productive.
Tips for tracking your payroll metrics
Don't rush into measuring metrics — instead, take your time to determine which ones will deliver the most value to your business. Sit down with leadership and your finance team and talk through options. 
Once you've decided, you can implement processes to catch this data and create reports to track KPI measurement progress. Many payroll software solutions provide their customers with templated reports or the ability to develop and run custom reports, so check with your provider!
How PayFit can help
PayFit offers an automated payroll software solution for SMEs with up to 250 employees. So if you find yourself in this category, we can help you squeeze the most out of your payroll processes. Of course, we want you to track the right things — that's why we've got expert payroll specialists on hand to answer all your questions.
Check out our self-serve demo today.