What is a Payroll Dashboard, and Why Should you Set One Up?

Rachel Greenway
, Senior Copywriter
Last updated on 12 April 2023
0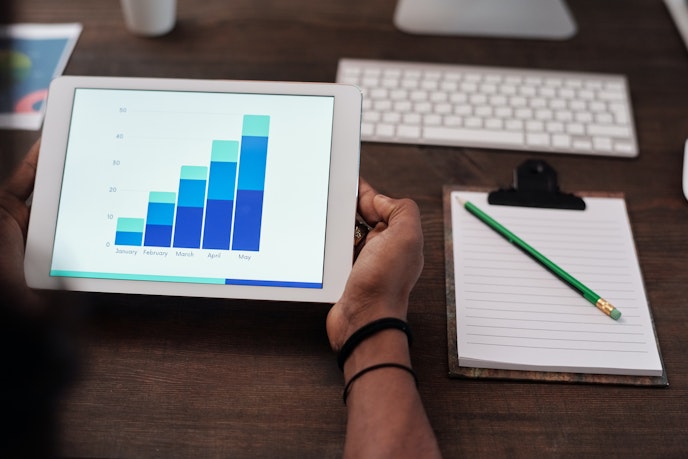 It's one thing to collect payroll data - knowing what to do with it is another challenge entirely.  
If you're looking for a better way to analyse and present your data, you might want to explore setting up a payroll dashboard. 
Otherwise known as a payroll KPI or metrics dashboard, this is a great way to visualise the data you've been gathering, whether that's been on your own or digitally via payroll software. 
In this blog, we'll go over what a payroll dashboard is and why you should have one in place. We'll also share a few ideas for metrics you can begin tracking. Let's get going, shall we?
What is a payroll dashboard?
A payroll dashboard is a central place where you can store and view all your payroll data. It's a tool you and your team can use to visualise all your payroll metrics in one place. It's also a great way to present data to other key stakeholders, like your CFO, in a way that's compelling and highly visual.
With a payroll KPI dashboard, you can keep track of multiple payroll KPIs. In fact, having more than one payroll KPI or view means you can keep tabs on different aspects of payroll performance and hone in on these areas more closely. 
Still, you'll want to be careful about having too many tools or spreadsheets you need to check up on, as this can get confusing for your team. 
Whatever you choose to do, your payroll reporting dashboard should highlight the most important and relevant pieces of information you need to drive better decision-making for your organisation. 
Why use a payroll dashboard in the first place? 
When it comes to central business tasks, most companies would agree that payroll sits at the core of their organisation. So it's essential to get it right. 
Of course, paying your employees correctly and on time is a given. But once you've got the basics down, there's so much more you can do on top of this with payroll data. 
A solid payroll metrics dashboard will help you stay on top of key KPIs and your progress towards these. It's also something that can fit into the greater financial data picture at your organisation, helping you improve profits and reduce cash burn. Labour is, after all, one of the highest spending categories for businesses, both large and small.
What are the benefits of using a payroll dashboard?
There are many reasons why tracking payroll data is a good idea for your business. In fact, it's worth deep-diving into why your organisation specifically wants to track this kind of data, especially if you don't already have a dashboard or are new to collecting and analysing payroll data. 
That way, when your team looks to assemble their dashboard (more on this later), everyone is crystal clear on why you're taking this project on and what you hope to achieve in establishing a dashboard or cadence for reviewing data. 
Some of the benefits of setting up a payroll dashboard include:
the prospect of making better financial decisions, as you'll be basing these on actual data;

increased employee retention, so you can continue to secure and keep top talent;

the ability to uncover hidden pay inequalities, whether that be discriminatory or gender pay gaps;
a decrease in error rates, as it becomes quicker and easier to spot payroll mistakes.
Three metrics you can add to your payroll dashboard
It can be difficult to choose what to include on a payroll reporting dashboard. Too little information and you won't be getting the right insights; too much, and it all gets overwhelming. For starters, here are three common metrics you can include. 
Leave & Absenteeism
Absenteeism - whether planned or unauthorised can have a big impact on productivity, finance and employee morale over the long run. No matter how big or small your organisation is, it's important to keep track of overall annual and sick leave trends, so you'll be aware when these spike.
Abnormally high absentee rates are usually a sign of a deeper problem at play, like team conflict and management issues, even workplace bullying or harassment. 
Overtime 
If you're looking to save money, then understanding how much your organisation spends on overtime is a must. By including this metric on your payroll KPI dashboard, it'll be quicker to identify teams where members are racking up excessive hours. 
As with absenteeism, there is usually an underlying cause to root out, whether that's an unrealistic workload or inefficient processes. 
Total payroll costs 
Lastly, a payroll reporting dashboard is a great place for tracking overall payroll costs. Whether it's how much you're spending on line items like salaries and benefits or how much time and money is spent overall on running your payroll each month, tracking the costs associated with your company's payroll management can be an eye-opener. 
As with other business functions that rely heavily on legacy processes and systems, there's a lot of room to improve how you go about managing and running your payroll, something that can make a real difference to your bottom line. 
Learn about more payroll metrics your business should track.  
How to develop and update your payroll dashboard 
In short, there is no 'right' or 'wrong' way to put together your payroll metrics dashboard. It all comes down to what does and doesn't work for your team. The most important thing is to have a dashboard that's:
simple to update and maintain on a regular basis ;

easy for your team to access and interpret without having to ask loads of questions ;

accurate in terms of the information and data it pulls in. 
There are many payroll dashboard examples online, which makes it easy to track down a payroll dashboard template that works for your organisation. It's then about tailoring so you've got a tool that answers and supports your business's needs.
Creating a payroll dashboard with excel 
While there are many tools out there you can use to assemble a great payroll dashboard with, Excel remains one of the most flexible. 
In fact, it doesn't take much to create a payroll dashboard in Excel that's sophisticated and visually engaging. That's because you can take the raw data that appear in rows and columns and transform it into easy to understand visuals - think pie and bar charts, line graphs and more.
You can use tools like Power Query to combine data from various sources like SQL and Sharepoint. And if you have payroll software - even better! This is an excellent source of data from which you can export CSV files to import into your dashboard and play with. It just so happens that PayFit offers a module to track payroll data.  
Unlock insights with better data visualisation 
To conclude, a payroll dashboard is a great tool that helps you act on raw payroll data to uncover fresh insights about your people management and overall workforce. It helps to illustrate data in a way that's compelling and engaging for everyone on your team, from the most junior to the top leader. 
A good payroll KPI dashboard can support your team in staying on top of trends and can help you pinpoint where processes could be better. It can also be part of your greater analytics and tech stack by supporting your primary HR and finance systems like your HRIS or payroll software.