An In-Depth Guide to Payroll and SaaS Integrations

Last updated on 20 April 2022
0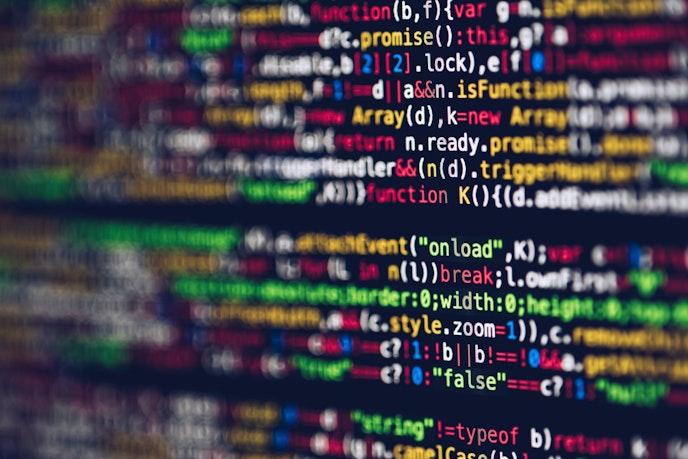 The word "integration" is often thrown around when discussing SaaS (or, software as a service) solutions. 
Salespeople will often boast about how their company's software can integrate with almost anything.
Well, we've yet to see a software that can actually do that. 
But what we can say is that integration capabilities these days are much more advanced than they used to be.
But what exactly is a software or 'Saas' integration. For the uninitiated, or 'non-technical', it can be difficult to appreciate what the benefits are of building a great tech stack. 
So, we thought it would be worth taking some time to explain what a payroll integration is and why it's a great way for companies to optimise and streamline their processes.
What is a SaaS integration? 
A SaaS integration is simply the term used to describe one software (or app) connecting with another type of software.
When two (or more) different apps are linked up like this, the connection is automatic. 
In other words, data can be transferred seamlessly, between systems, without user intervention (read: no manual faff needed). In essence, the apps are connected and can 'talk' to each other.
Why would we want this to happen? 
It's a good question, especially if you're not up to speed on the ins and outs of integrations. We'll go into detail about the multiple benefits of integrating in a few moments. For now, here are a few things a SaaS integrations can help with:
Synchronising data from multiple locations

Moving data from one software to another (so it can be used across multiple systems)
So, is a SaaS integration different to an app integration?
In the digital era, the terms 'SaaS integration', 'app integration' and plain old simple 'integration' are interchangeable. At the end of the day, they pretty much all mean the same thing.
OK…but then, what's an API integration? 
We hear you, there are a lot of different terms to keep track of!
An API integration is simply one of the few ways integration can be done. It basically boils down to a set of code-based instructions that set up how data is shared between two different applications. The most common APIs are RESTful ones.
API integrations used to require a lot of development time (picture a sea of developers all firing away at their keyboards at the same time).
Nowadays, software integration has become a lot easier, with different SaaS solutions building bridges between each other as part of their solution and iPaaS platforms that speed up the process.
Did you know? 
23% of payrollers said that manual processes represented their greatest payroll challenge. Source: Deloitte
The advantages of SaaS integrations 
But why would someone even want a SaaS integration in the first place?
It's a question a lot of companies begin to ask as they look to build the right tech stack. And it's a good question. There are several major benefits to integrating different software solutions, the first of which is:
Time saved  
Fairly obvious, of course. But it's definitely worth a reminder that this is still one of the greatest advantages of integration. Automating the transfer of information, so there's no need for double data entry means you don't have to spend hours inputting each piece of data, one by one. 
Less human error 
We're only human, after all; mistakes can, and do happen. But more often than not when we're entering data manually (which can cost your business time and money). SaaS integrations eliminate the possibility of human error by automatically transferring data from one point to another.
A much simpler setup
One clear benefit of using cloud-based SaaS integrations is that there often isn't a need to install complex IT infrastructures. In most cases, particularly where the integration is pre-existing, all it takes is a short set-up that allows information to be shared.
Scalability 
When your company starts to scale quickly 
all those admin bits can get a bit fiddly (hey, that rhymes!)...
But in all seriousness, that's where integrations come in incredibly handy. Automating your data entry and sharing means you're less bogged down by delays and roadblocks as you try to grow. Streamlining processes between departments can also be invaluable.
Specialism
Finally, one of the biggest reasons companies opt for multiple SaaS integrations over one multi-purpose solution, is that they can apply specialist software to specific tasks and functions. 
Instead of using a one-size-fits-all tool for lots of different tasks, companies can pick and choose the software they wish to use. 
Remember, every company has different needs. 
By threading together different 'best-in-class' solutions, your company can build a solution that's tailored to its unique needs.
"Integrations unlock the full potential of an ecosystem of connectable applications. Companies can then pick and choose the most adapted solutions for each of their business needs and have them communicate effortlessly, rather than being limited by a one-size-fits-all software". Cedric Colle, CTO @ PayFit UK
Here's a helpful metaphor…
Let's take the example of a dual-purpose washer dryer. Initially, you're all excited. You think 'I can wash my clothes AND dry them…all using the same machine'. Brilliant right?
The thing is this is an excellent solution - until one element stops working. 
When this happens the whole machine will need to get replaced, and you'll be faced with having to purchase a brand new washer-dryer. That's why most people favour two independent standalone machines. 
Another point to consider with a washer-dryer is: how do we know we're getting the best washing and drying experience out there…
Why is SaaS integration important in payroll?
Although trivial, the washer-dryer example used above is helpful in understanding the value of SaaS integration to payroll. 
Many businesses think managing financial processes with a multi-purpose solution will be easier. However, this often isn't the case. 
For some businesses, having data stored together is enough of a selling point to choose one all-purpose platform. 
However, for others - particularly those with more specialist needs - multi-purpose solutions actually pose a considerable challenge.
Did you know?
When asked about the top areas of focus or improvement relating to payroll vendor services, 37% of payrollers responded with integrations. Source: Deloitte
Which SaaS integrations does PayFit support? 
At PayFit, we understand the value integrations offer. 
It's why we've expanded our portfolio of software integrations to better serve our customer base. That way, our customers can build an end-to-end tech stack that's tailored to their needs and those of their employees. 
By optimizing and streamlining their processes with the help of market-leading solutions, teams can provide the best experience possible - one that's both efficient, cost-effective and time-saving.
From best-in-class HRIS solutions to market-leading accounting software, PayFit integrates with some of the most in-demand software on the market. Here's an overview of some of the main SaaS providers we integrate with.
HR software
When it comes to managing your employees, being able to sync your HR and payroll data can be a real game-changer. 
Having employee personal information to hand - such as home address, phone numbers and bank details -  means you can put a 'face to the name' when running payroll. This, in turn, reduces errors in processing payments.
Our HRIS integration partners Hibob, BambooHR and Personio can do all this and more, including managing salary changes as well ensuring starters and leavers are properly accounted for. 
We also integrate with performance management platform Leapsome by automatically generating employee profiles at setup stage. 
Accounting software
Quality accounting software has been around for a few years now. 
Some of the best solutions include Xero, Netsuite, Quickbooks and Sage. The good news is that PayFit can integrate with all of these.
Our integrations with leading accounting solutions mean you can import or export payroll data to sync with your chosen software. PayFit also generates payroll journals which makes updating your accounts easier and more seamless. 
Cutting down on tedious and repetitive data entry work each month means your team can start investing more time in the important things: forecasting, trend analysis, longer-term strategies as well as ensuring employee wellbeing. 
Find out more about how PayFit integrations with leading software.