5 Time-Consuming Payroll Tasks Slowing You Down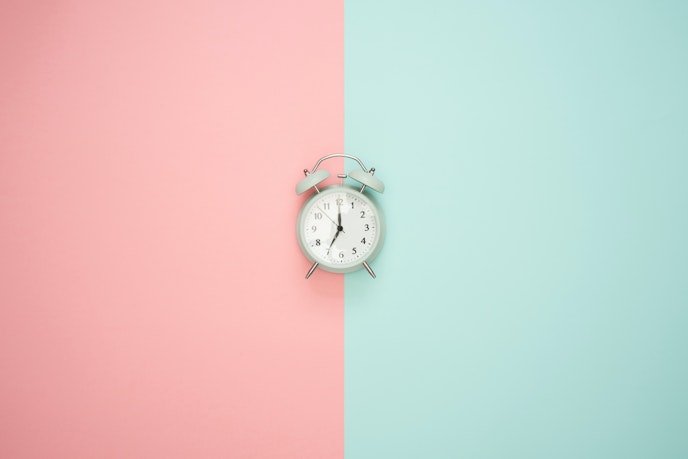 We all know that teams like HR and finance are fundamental to your organisation. These are the teams in charge of hiring top-tier talent, creating and implementing employment policies, shaping culture, and, of course, payroll management. 
In particular, payroll is a task that must be completed on time and without errors. And because of all its moving parts, it's one of the most time-consuming business functions out there. 
A recent You Gov study revealed that almost a quarter of businesses say they can't keep up with other staff demands due to time spent on payroll. A further 26% believed that time spent dealing with payroll challenges keeps them from developing further business opportunities.
So if you're looking to save your HR and finance departments' time — it's worth starting with payroll.
This blog explores five of the most time-consuming payroll tasks   — we even offer solutions for managing them going forward — I know! You're so welcome.
1. Creation and distribution of payslips
According to the CIPP Future of Payroll Report 2019, 28.39% of complaints that come through the payroll department stem from employees not receiving payslips, and 11.31% complain they aren't paid on time.
These complaints can take up a large part of your month regardless of how many employees you have. But as your organisation grows from hundreds to thousands, managing complaints arguably gets more complex. Everyone in the company has to get paid on time. And inevitably, employees have questions. So how can you make this process more efficient? 
The answer lies in automation. A process that automatically creates and then distributes all employee payslips means that employees can easily access their payslips without having to chase HR for a copy. And your payroll team can relax knowing this arduous task is taken care of every month without fail. It also significantly lessens in-person complaints.
2. Annual leave calculations
Let's say you have five different departments in your organisation, with several people in each. All these people will want to take their holidays at some point. From odd days here and there to two weeks off, manually keeping track of how many days they've taken can be a bit of a minefield (and a manual nightmare with spreadsheets).
Luckily, with payroll software, managing leave and absences is no longer a fly in the ointment. Instead, all statutory pay and leave calculations are automated, including parental and sick leave.
And guess what? Payslips update in real-time, so as soon as a manager or team leader signs off the leave request, the employee leave entitlement automatically updates on the employee's payslip — handy.
We think it's time to escape the manual management of leave and absence requests and discard it where it belongs, in the past.
3. Manual data entry
Let's call manual data entry what it is — archaic. It's time-consuming and clunky. Worst of all, it opens your payroll management systems up to human errors. And although we love humans, the errors they create can cause chaos, which means correcting them drains even more of your precious time. That's why you need a solution that integrates your Payroll, HR and Accounting systems in one place.
No more manual data entry, no more needless human errors, and no more second-checking figures are correct. So look for a payroll software solution that seamlessly integrates with your HR and accounting systems — then you can cut down on tedious and repetitive data entry and invest time in more important things like forecasting and trend analysis as well as ensuring employee wellbeing.
4. Termination calculations
Terminating someone's contract is never a pleasant experience, and the process itself can be tedious — calculating what redundancy pay they're owed or working out how much annual leave you owe them — it can be a headache, to say the least.
But there's good news, with a payroll software solution, calculating these terminations has become much more straightforward. Find software that automates payment in lieu of notice (PILON) and statutory redundancy calculations while helping you deal quickly with the associated tax and NIC.
5. Employee onboarding
On the face of it, onboarding new employees can seem easy — they just show up on day one — you give them a tour and show them to their desks, right? Sadly, no. You must collect all the documentation needed to successfully onboard any new employee. So  everything's good to go when paying their salary correctly and setting them up on your systems. Hence, everything's good to go when paying their salary correctly and setting them up on your systems.
Also, there's a bit of extra pressure to get the onboarding just right because a good onboarding experience can help improve employee retention. A bad experience could leave new hires looking for a different job within weeks. Eek, panic. Ok, take a deep breath — we can sort this out.
The payroll part of employee onboarding can be a drag. Just thinking about collecting relevant information, including passports, P45s and more is tiring and there are many moving parts and a lot of room for mistakes or forgotten documents. 
But with the help of payroll software, you can set up an onboarding workflow to guide the new employee through steps to ensure they provide all the info you need to set them up with the organisation. This gives them a great first impression of your impeccable organisation skills and sets them up for success with your company from day dot.
Payroll management needn't be pushing your HR team to the brink of burnout. Technology takes menial, repetitive tasks and brings them into the 21st Century, where employees receive instant clarity around their payslips, contributions and annual leave allowances. And your payroll team get to focus on more important tasks that continue to help improve your organisation.
Interested in learning more about how Payfit can help your business? Sign up for a demo.