7 ways Automation Can Transform Your Onboarding Experience

Last updated on 12 July 2022
0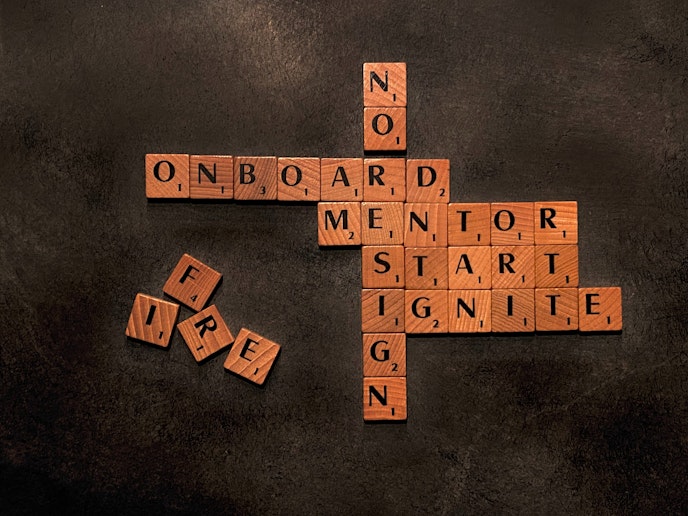 No matter how many times someone switches jobs — starting a brand new one can still be overwhelming. All the fresh faces and new daily rituals take some getting used to. But this experience doesn't have to be daunting. Your organisation can make the onboarding process an easy and enjoyable one with the help of automation.
From offer acceptance right through to the six-month check-in and everything else in between, there's a lot of admin, unnecessary stress and coordination for new hires to wrap their heads around. That's especially true if your company doesn't have the right processes in place. 
In fact, it turns out companies aren't currently nailing employee onboarding; according to Gallup, only 12% of employees agree that their company offers a decent onboarding experience. This should be a higher priority - especially given that a strong onboarding experience is proven to increase employee retention by an overwhelming 82%. 
The last few years have seen companies shift how they operate. But implementing a hybrid working model isn't enough. Employees need an organisation that's, well, organised.
If you think your employee onboarding experience could do with sprucing up, you're in the right place. Let's explore seven ways automation can transform your employee onboarding experience for the better.
#1 It reduces admin errors
We're only human, after all. Whether it's incorrectly filing a form or forgetting to ask for a wage slip, we're bound to slip up now and again.
When a new employee starts, there's a lot to manage, meaning it's easy to make a mistake. The good news is the steps are pretty much the same for every new hire. But whether it's basic details you need to collect or customised information based on the job role, automation can really help out. 
Automation means never missing a form again and better communication, all without the unnecessary faff. Let the software do the heavy lifting by effortlessly collecting P45s, birth certificates and passports. (Ahem, you can use PayFit HR software to automate all this, by the way).
Automatically collecting all this important employee data removes the risk of human error, which means newbies can enjoy a stress-free onboarding experience (and you and your team can breathe a sigh of relief).
#2 It fast-tracks familiarity
Adjusting to a new role can take a few months, but with the help of automation,  new hires can feel right at home much quicker. One way of doing this is by adding newbies to new employee workflows where they can access all kinds of information about your organisation. 
These workflows can include how you work as a company — they can outline your values and set expectations for new starters. They're also an excellent place to include FAQs, so they don't have to keep asking questions about things like booking holidays, viewing payslips, filling in timesheets and more.
At PayFit, we can help you fast-track familiarity when onboarding employees with our checklist feature. Define the tasks you want employees to complete depending on their role and where they sit in the organisation. While you're at it, why not create your own HR checklist (so you don't miss anything important when new employees arrive)?
#3 Automation improves employee retention
Your onboarding process says a lot about your organisation. And disorganisation screams long-term chaos. Employees expect a lot from their new employer, at the very least, a seamless transition into their new role.
Research points to a strong link between retention and onboarding. In fact, 64% of employees are likely to leave a job within a year due to a negative onboarding experience. In other words, that's over half of employees willing to up and go because the onboarding experience is dire.
Automation can help you deliver on this seamless expectation. According to data from UrbanBound, companies automating onboarding tasks enjoyed 16% better employee retention rates.
But there's a problem. 18.6% of HR professionals say challenges with technology and tools are the biggest headache when it comes to onboarding. So investing in the right software that can fully support you in this mission is vital.
#4 It saves your HR team time
One benefit of automating repetitive or manual tasks is that it saves your HR team a lot of time. Create new starter checklists to ensure they complete all necessary documentation and essential training, and create your own checklists to make sure you've done what you need to do.
All this helps to keep everyone on the same page while reducing paper usage. Your team can say goodbye to stacks of forms — and ultimately, freeing up your time means you can focus on more productive tasks.
#5 Automation streamlines communication
Communication is at the root of everything. According to research by Gartner, poor communication in the workplace accounts for 70% of all corporate errors. Setting and completing tasks on time, ensuring everyone is aware of shared objectives, including what they are accountable for — all these things rely on clear communication. 
The good thing is that automation leaves little room for poor communication — automation means team members are notified quickly and easily when something isn't completed or if something is missing from the HR process. 
Automation makes communication more direct and efficient for every team member, regardless of department.
#6 It can strengthen your feedback process
What people think of your company's onboarding experience matters. And that means feedback should play a pivotal role during your onboarding process. This matters not only for future recruitment purposes but also for retention and can give your business a competitive advantage.
Obtaining feedback shouldn't be an exercise you do just once — it should be cyclical. The same goes for measuring employee progress. By building an initial feedback session into your onboarding process, you're making sure this is something you engage with from the very beginning. Not only will feedback strengthen your offering, but it's also a great way to check in with employees and support them if they're struggling.
How can you implement something like this? At PayFit, we have an in-built 1:1 feature where managers can initiate conversions with individual team members. This helps managers stay informed when it comes to employee performance and make sure employees are happy and well-supported.
Managers can customise questions, view responses, comment and add feedback. This way, the meetings become more structured and purposeful. Employees feel heard, and managers feel informed — after all, it falls to you to ensure each member is happy and productive in the workplace. Having an automated process in place to enforce these catch-ups is key to the success and development of every employee.
#7 It enables cross-team collaboration
How many times have you come across a new starter making a cup of coffee in the kitchen and thought, 'I'm not sure who that is'? Knowing who's joining the company and when can help keep everyone involved — it allows communication to remain transparent across the organisation. 
Even something as simple as a notification to every team member in a central portal that a new member has joined can allow people to introduce themselves proactively — it makes communication across teams effortless.
As we've explored, there are so many ways automation can positively impact your employee onboarding experience. Everyone needs direction, and clear communication when it comes to succeeding in their roles, and automation can help you do just that.
Keen to find out how PayFit can help you automate your onboarding process? One of our friendly product specialists would be glad to help.