Online Payslips - Why It's Time To Ditch Not Just Paper, But Emails Too

Rachel Greenway
, Senior Copywriter
Last updated on 6 October 2023
0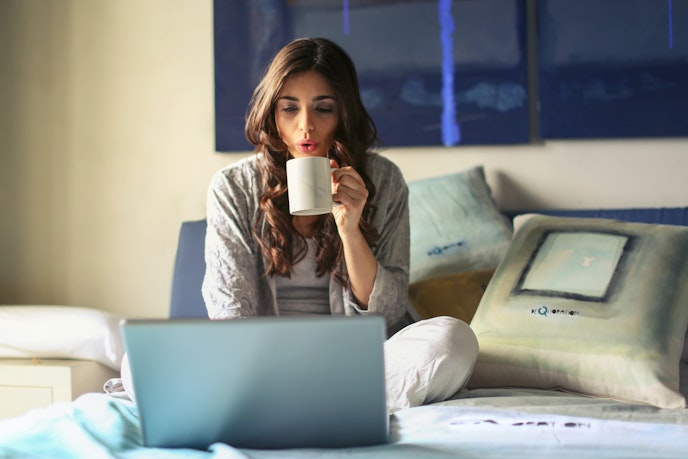 Online payslips are just one of the many things that set modern, progressive employers apart. 
Still, pay and the way it's delivered can have a significant impact on your employees. Throw in security and accessibility concerns, which have become commonplace these days, and this makes sending electronic payslips no longer a nice-to-have but a must-have. 
The benefits of online payslips are now very real - and as we'll explore shortly, many companies already understand this. But there is room to go further in making online payslip delivery safe, secure and accessible for your employees - particularly when it comes to emailing payslips.  
Let's remind ourselves why it's important to share and send payslips online, but also learn why it might be time to not just ditch paper but emails, too. 
We've been 'going digital' for a while now 
Remember when we all received our payslips by post? If you answered 'no', then congratulations, you're Gen Z. But if you do remember the good ol' days of getting that shiny, crisp piece of paper by snail mail at the end of the month (yes, that includes you too, elder millennials), it might not seem like that long ago. 
You'd be forgiven for thinking this way. In fact, when it comes to the digital transformation we've all been discussing these past few years, we've noticed our memories tend to get a little…selective. Put plainly, companies are still harping on about taking processes online and making important documents like payslips digital, when really most businesses have been doing this for a while now.  
CIPP's latest payslip survey echoes this - only 18% of companies surveyed still print their payslips monthly and send them to employee home addresses. Now, that's still a fair chunk of UK employers that need to catch up, but most organisations have made the transition to sharing payslips online or via email (we'll revisit this one in a moment).
All to say, we've been 'going digital' for a while now, so that's no longer really the issue. The real challenge comes down to how we share and store payslips securely so employees can access them safely and easily.
The benefit of online payslips
First, let's recap the benefits of generating and storing your payslips online instead of the 'print n' post' method.
Security 
For one, sending payslips online is far more secure than any other method. 
In fact, if there's one thing you take away from this entire post, we'd want it to be this. Employee information is highly sensitive. Whether it's picked up in the trash or left lying around the office for that nosy colleague to take a peak (we all know one), leaving employee data out in the open isn't the smartest of ideas. 
Sharing and storing payslips online makes it much easier for employees to keep their data private. And with the advent of double-factor authentication (2FA) and password-protected portals, it's becoming even more secure. 
Accessibility 
Another significant advantage of online payslips is accessibility. Being able to view their payslip privately, anytime, anywhere is an obvious boon and something most employees will want in this day and digital age. 
Having access to historical payslips they can download, send, or print can also come in handy for things like providing evidence for mortgage or loan applications. 
In short, having easy access to their own payslips online is a great way to empower your employees. It can also help reduce the number of queries your HR team fields as employees are less likely to lose or misplace their payslips; 53% of HR staff we surveyed find these queries pose a significant challenge and drain company time.   
Affordability 
Of course, there are tangible cost-savings to electronic payslips, like no longer having to spend on printing paper and postage costs. 
But if you're using a comprehensive payroll software (like, say PayFit) to manage your payroll process, you'll likely experience labour cost savings too. For example, our payslip software allows our customers to save up to 80% of the monthly administrative time they otherwise use to manage payroll, reducing the time it actually takes to run payroll from a few days down to only a couple of hours.
Responsibility 
That is, of the corporate kind. In other words, online payslips are a great way to help your organisation reduce waste and meet its environmental targets. Plus, it might be an important consideration for more eco-conscious staff or candidates considering joining your company. Again, all these little things add up to make you the kind of company you want to be and that candidates will gravitate towards.
But it's not just time to ditch the paper; it's the emails too
Now that we're reminded of all the fantastic benefits online payslips provide, let's move on to why the way we store and share payslips is particularly important. 
There are a few different ways to deliver online payslips; these include:
By email (either as an attachment or embedded link)

Via company intranet

Through an online portal 
Each of these will have its own advantages and disadvantages, but the way in which each of these options aligns is how safe and accessible they are. 
As we explored earlier, payslips contain highly sensitive information, think earnings and employee names and addresses. It's down to you, the company, to ensure this data is sent privately and safely. That's not just us making stuff up - it's what's required under new GDPR rules.      
In other words, it's all well and good to have made the transition to electronic payslips. But if the technology you're using to share these isn't very secure, you're still leaving your business and employees open to data breaches and cyber-attacks.    
Emails, in particular, pose a problem. They're not very secure (email security has largely remained unchanged since 1969), can easily be intercepted, or can be delivered to the wrong recipient. All of this makes attaching payslips or embedding an unsecure link in your emails risky business. 
Despite this, roughly 33% of UK businesses rely on email as a way to send employees their payslips, which means UK businesses still have a long way to go in fully transitioning to a payslip delivery method that's not only paperless but also safe, secure and accessible. After all, how many times have we all accidentally deleted an important email (whoops)?
Why a self-service online payslip portal is a must
Fortunately, there is an alternative. Out of all the ways you can deliver payslips online, employee portals seem to be the most secure choice. 
Not only do these provide employees with independent access to their payslips and other important documents (think employment contracts, P60s, and P45s), but if they're hosted on a highly secure platform, their personal information will be stored safely.  
Plus, having an independent login means employees will have lifetime access to these documents, even after they leave your business. That means no previous employees coming back to you and chasing your team for old payslips or documents they need for future employment or life purchases (e.g. loans and mortgages).
Online payslip portals - three things for employees to love
Having access to payslips anytime, anywhere, across multiple devices

Using a secure portal with a personal login, they can access even after they leave  your company

Storing payslips in a safe, secure spot, cutting down on wasteful printing and paper piling up
If these portals are hosted by a market-leading payroll or HR SaaS, even better. PayFit's employee portals, for instance, provide more than just space for storing documents. Employees can log in to upload expenses, request leave, or check things like their annual leave balance. 
They can even use this space to request and manage one-to-ones with their manager, improving communication around performance. Couple this with a high-quality HRIS, and you can provide an entire end-to-end employee management experience that both empowers and engages your employees.