What is National Payroll Week? And How Can HR Teams Get Involved?

Rachel Greenway
Senior Copywriter
Last updated on 4.09.2023
From the 4th to the 8th of September, the UK will celebrate National Payroll Week. 
But what is this week, which is completely dedicated to the payroll profession, all about? And, what can you as an HR professional or team do to get more involved?
Here's a quick guide to CIPP's National Payroll Week in 2023.
What is National Payroll Week in the UK?
National Payroll Week (NPW) is an annual celebration here in the UK which usually takes place the first week of September. 
Established in 1998 by the CIPP, it's an entire week dedicated to the payroll profession, shining a spotlight on all the wonderful work those involved in payroll do for their clients and companies. 
NPW is also an excellent time to reflect on the greater impact payroll has on the workforce and the economy. It should come as no surprise that pay and compensation have become increasingly important issues in light of recent economic trends, as have pensions and National Insurance contributions. 
CIPP National Payroll Week is also the perfect opportunity for those wanting to learn more about payroll to attend educational events - such as those run by the CIPP - to swot up on payroll knowledge and learn about current trends driving the evolution of payroll, such as cyber security and payroll automation.
Why is it important to celebrate?
So why is it important to celebrate the work that payroll professionals do during National Payroll Week, and by extension HR and Finance professionals who might take care of payroll for smaller, fast-growing companies? 
You could consider payroll the lifeblood of any company; without regular compensation, you have no workforce. But it's also vital that the process of paying your people is compliant and highly secure. Employee data is often the subject of cyber attacks with companies as big as WHSmith, BBC, Boots and British Airways reporting data breaches this last year. 
And as your business grows and scales, administrative functions like payroll also become more critical to operations. If you want things to run smoothly, then you'll need a payroll system that leverages technology and automation so your team can save hours on manual tasks that soak up valuable time. You'll also want to consider where payroll sits in the overall picture of your HR and Finance tech infrastructure, so you can ensure data is shared seamlessly between all the tools you use and that you can pull the information you need from these systems.   
The theme for 2023
The 2023 National Payroll Week theme is #ChoosePayroll, with the CIPP encouraging payroll professionals to share their inspiration for getting involved in payroll in the first place.  HR professionals can also join in on this, for instance by raising awareness of just how vital payroll is as a business function.
5 Ideas for HR teams to celebrate National Payroll Week
There are lots of ways to celebrate NPW in 2023. What you choose to do will probably depend on your type of company and your employees. If you're feeling a bit stuck, here are a few ideas to get some thinking and planning going. 
Host a social (or even educational) breakfast 
Breakfast events are a casual way of bringing together people in your organisation. In particular, they can be a fantastic opportunity for people to connect on specific topics, share knowledge, even spark more collaboration!
If you'd like members of other departments to get to know your HR team better, even meet some of your colleagues involved in running payroll, this is a great way to do it. Keep things simple by keeping it social, or, if you want to share your team's knowledge, consider running a Q&A or talk. Don't forget the croissants and coffee!
Send out an email or organise a fun social post 
If you simply want to recognise certain members of your team and show appreciation for all their hard work managing payroll, you could send out a company-wide email or newsletter. 
You could do this as part of a regular newsletter that goes out and includes a feature to thank these staff members. Alternatively you could send out an entire email dedicated to all team members who handle payroll, celebrating their success and highlighting the importance of their work.
Another way to do this is via social media. Bring together headshots of your team or organise a time to take a big group picture to put some faces to names.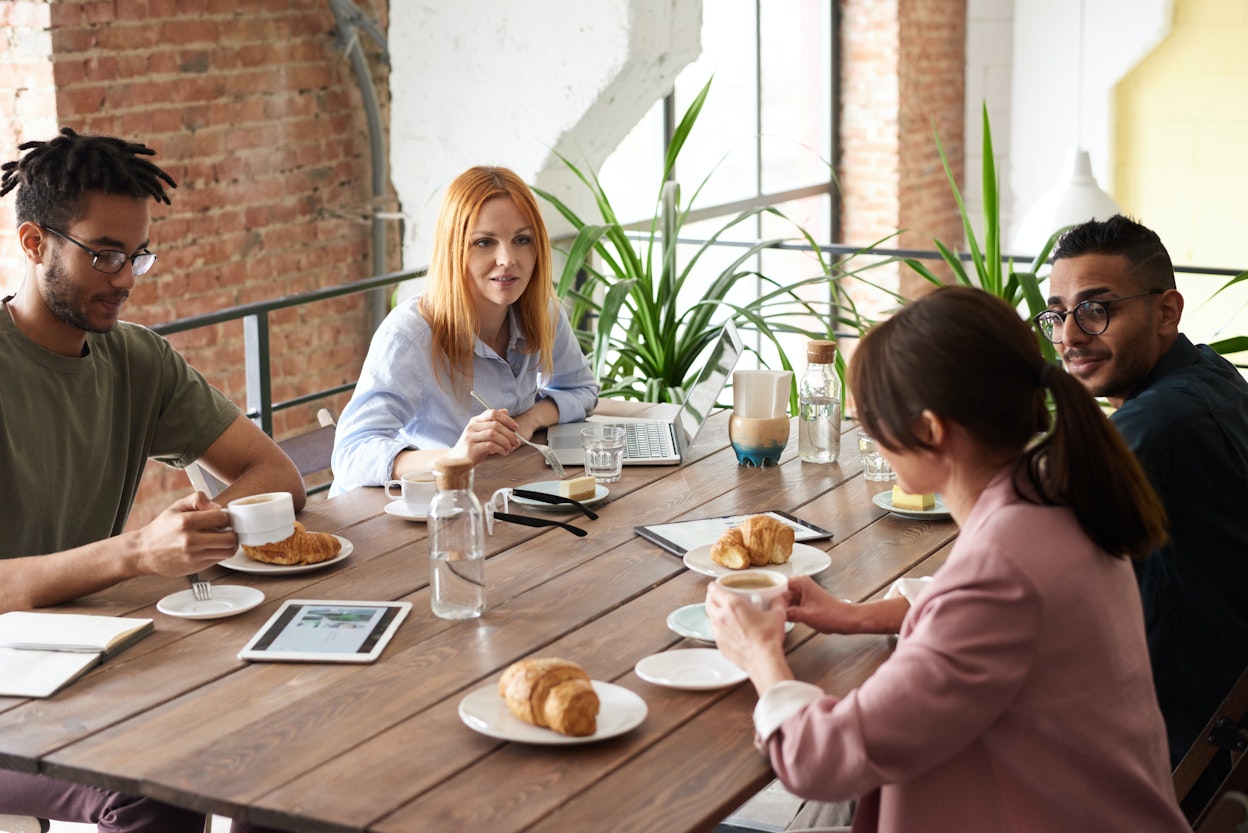 Attend a CIPP webinar or host your own training session
As the organisation that launched NPW, CIPP is very active during this week hosting lots of free online events. Take a look at their website to see if any might be of interest to you or your team. For instance your team might want to learn more about cyber security for payroll or how to deal with cross-border employees. 
If there's special interest in a particular topic, you may want to go one step further and host your own event for any team members who are keen and other key stakeholders in other departments. One good training session could be around helping people get to grips with using your payroll software - some team members may not feel confident in this area. 
If you're thinking it might be time to switch to a new software, then stick around for the next point
Take this time to review your current payroll process
Last, but we'd argue certainly not least, National Payroll Week presents the perfect opportunity for HR teams to review their current payroll process and discuss where it needs to improve. Is your current system easy enough for any team member to use? Does it provide enough accessibility and transparency for your employees, especially when it comes to accessing their payslips? Does it play well with other tools you might have in your stack such as your HRIS or accounting software? 
If the answers to these questions aren't satisfactory, then it sounds like it might be time to invest in a new system, or at least consider what other options might be out there for your payroll.
Celebrate National Payroll Week with PayFit!
As Europe's leading automated payroll software, National Payroll Week holds a special place in our hearts. Say hello to us on LinkedIn where we'll be celebrating all the hard work our in-house payroll experts do to support clients in their journey to switch to automated payroll.
Alternatively, sign up for a demo to get the inside track on how PayFit could transform your company's payroll process.