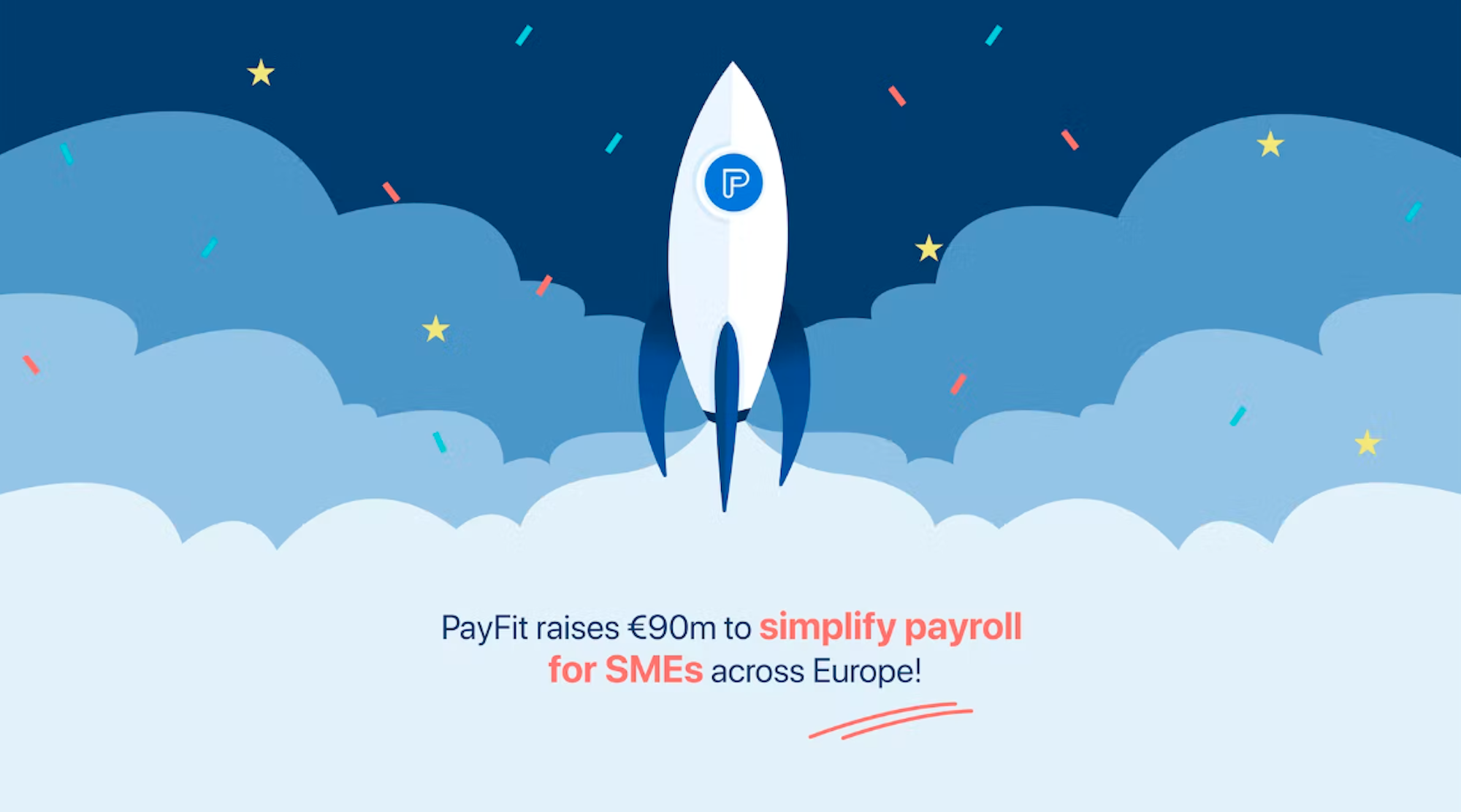 PayFit raises €90 million to become a European leader in HR and payroll management for SMEs
We're delighted to announce that we've raised a €90 million (approximately £77 million) series D funding to continue our ambition to simplify payroll and human resource management for all European SMEs. 
The investment round follows our 40% growth in 2020 and has been led by Eurazeo Growth, Large Venture and BPI France with participation and support from existing investors including Accel, Frst and French billionaire Xavier Niel.
About Eurazeo
Eurazeo is a leading global investment group, with a diversified portfolio of €21.8 billion in Assets Under Management, including €15 billion from third parties, invested in over 450 companies. 
With its considerable private equity, real estate and private debt expertise, Eurazeo accompanies companies of all sizes and supports their development by offering deep sector expertise, a gateway to global markets, and a responsible and stable foothold for transformational growth. 
Its solid institutional and family shareholder base, robust financial structure free of structural debt, and flexible investment horizon enable Eurazeo to support its companies over the long term.
The money raised will allow us to continue developing our comprehensive HR solution, consolidate our existing offer and support our hypergrowth by increasing our headcount from 550 to 800 employees by the end of this year.
Did you know?
Since being founded a little over five years, we now serve over 5,000 clients, including Revolut, Starling Bank and Treatwell and many other companies across France, Germany, Spain, Italy and the UK. 
Digitalisation accelerated by the crisis 
In the "HR in everyday life" survey published in 2020, HR professionals claimed to devote at least half of their working time to administrative tasks. The COVID-19 pandemic has highlighted the importance of digitalising administrative processes—particularly those that sit within HR. 
As a result of the pandemic, HR professionals have faced a much higher workload and unfamiliar challenges. They have had to deal with various issues, including supporting the company's management with the implementation of remote work policies and ensuring employee wellbeing through new initiatives.
Firmin Zocchetto
Co-founder and CEO
For HR teams, the digitisation of admin tasks presents an opportunity to focus on more high-value activities—e.g. employee training, career progression and learning and development initiatives. 
With over 24 million SMEs in Europe, there is an exciting opportunity for us to help and support businesses optimise their payroll and HR processes. 
There are still tens of millions of SMEs that want to go digital. The market is huge, and our ambition remains the same: to become the point of reference for payroll and HR management for all SMEs.
Firmin Zocchetto
CEO @PayFit
Developing new HR functionalities
Although we already centralise payroll, HMRC submissions, absences and annual leave, expense reports, employee onboarding and employee contact information, we intend to use the latest funding round to develop new and exciting features within our platform, particularly our Human Resources Information System (HRIS) module. 
This will include new features such as weekly meetings and feedback surveys that will positively impact employees' lives by boosting engagement and closing the gap between managers and employees.
Ultimately, our goal is for HR professionals to manage all HR and payroll functions under one roof.
Did you know?
At the last VivaTech show, PayFit received the "next European unicorn" award in the B2B category for SMEs.
The new developments will be carried out both internally and through integrations with other digital players. These partnerships will help our customers digitalise and support the entire HR ecosystem within their company.
For this to happen, we plan to recruit up to 250 new employees this year, focusing predominantly on product teams. This will take us over the 800 employee mark and there are plans for us to grow our headcount by a further 25% in 2022. 
All of our clients do their payroll on our solution, but not all of them manage their HR with us. Having additional HR modules will help our clients to become increasingly digital, more efficient and support their growth.
Firmin Zocchetto
CEO @ PayFit
About PayFit
Launched in 2016, PayFit is a French startup that aims to facilitate complex and time-consuming payroll and HR tasks via SaaS. 
Founded by Firmin Zocchetto (CEO), Ghislain de Fontenay (CTO) and Florian Fournier (CPO), PayFit raised €5 million through Xavier Niel and The Family in 2016, €14 million with Accel in 2017 and a further €70 million with Eurazeo and BpiFrance in 2019. 
PayFit operates in five European countries (France, Germany, Spain, Italy and the UK) and currently has 550 employees supporting 5,000 companies in managing their payroll and human resources.
---