What the New Neonatal Care Act Means for Businesses

Rachel Greenway
, Senior Copywriter
Last updated on 14 November 2023
0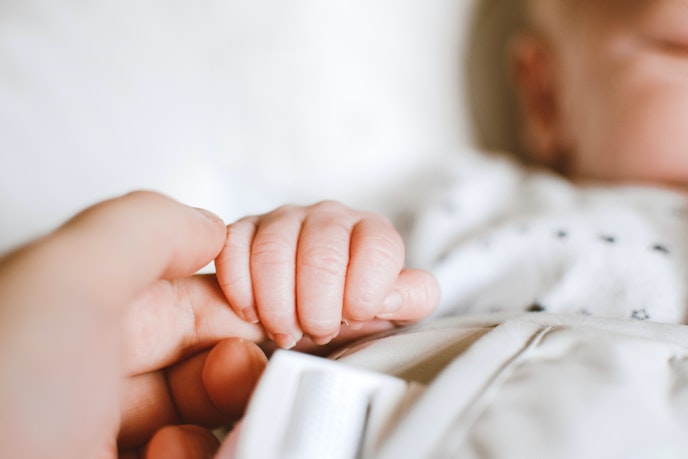 Receiving Royal Assent on the 24th of May, the UK's new neonatal care bill has extended leave and pay rights for parents with a baby needing neonatal care. Under the Neonatal Care (Leave and Pay) Act 2023, new parents are entitled to an additional 12 weeks of leave and pay on top of existing parental leave entitlements. 
Here's a recap of everything employers should understand about this new neonatal care bill, when it starts, and other things to consider when offering this type of parental leave.
What is the purpose of neonatal care leave?
Some births are more difficult than others, which is why neonatal care exists. A neonatal care unit treats a number of different medical conditions, whether these are problems identified before the baby is born or genetic, inherited or congenital diseases. 
If a baby has had a difficult birth, they might be separated from the parents shortly afterwards. This can be an incredibly challenging time for parents as their new baby receives care, which is where the neonatal care leave bill comes in. The bill will allow parents time to spend time with their new baby as it's being cared for while looking after their own wellbeing. It also means these parents can avoid eating into their existing maternity, adoption or paternity leave. 
Has the Bill passed?
Neonatal care leave has been promised in many a party manifesto but has finally been introduced following the backing of a private member's Bill.  
This Bill received Royal Assent on the 24th May 2023, though its new rights won't come into effect until April 2025, which means parents will have to wait a while longer to take advantage of this type of leave. 
While NCL will become law in the UK, it's important to note that this doesn't apply to Northern Ireland, where employment law is devolved. 
Neonatal care (leave and pay) bill - how will it work? 
Who's eligible for Neonatal Care Leave?
The eligibility criteria for neonatal care leave (NCL) and pay will be similar to paternity or shared parental leave. Employees with a parental or other close personal relationship with the baby in question have a right to the entitlement. 
The definition of 'neonatal care' is still being worked out from a legal standpoint. But general requirements seem to be a baby receiving seven or more days of medical or palliative care in the first 28 days after birth. 
Whether the leave and pay is per child (e.g. in a situation where there are multiple births) has yet to be clarified. 
What's important to note is that, like maternity leave, neonatal care will be a day-one right for all employees. That means there's no set time a parent is required to work to receive this entitlement. 
What evidence will parents need to provide?
Details of notice periods and required evidence are also still being ironed out. It should become apparent at a later date if parents will need to provide, for instance, a document similar to a MATB1 certificate.
How much leave can you get?
While the length of leave taken might depend on how long the baby will be in hospital for, parents are entitled to up to 12 weeks of leave, with a minimum entitlement of one week.
Parents must take NCL in the first 68 weeks of their baby's life. Like shared parental leave, there are several options for how parents can take this leave - whether all together or as non-consecutive periods of at least a week.  
And how much pay?
While the neonatal care bill makes NCL a day-one right, statutory neonatal care pay (SNCP) can only be claimed if the parent has completed 26 weeks of work and earns on average £123 a week. Again, this is similar to maternity leave.
What employers should think about
Having a newborn in a neonatal care unit can be, understandably, an unexpected and worrying experience. It's sure to bring up a lot of emotions. Employers need to be considerate of this and find ways to make employees dealing with this process more comfortable.
Having a clear policy in place can help with this, as well as training HR staff to deal with this sensitive topic. 
As well as making sure their policy is clear, employers should: 
Allow employees to take their NCL once their other parental leave has ended. For example, a mother should not curtail their maternity leave to take NCL and then restart it. 

Offer alternative employment to any employee being made redundant while receiving NCL - While the language around this isn't set in stone in the new Act, it's likely this kind of provision will be included. This makes sense as this is already included with maternity, shared parental and adoption pay. 

Respect the employee's wishes when it comes to privacy - Under data protection legislation, details of a baby's medical condition are private. Employers should avoid prying and let the employee decide how much information they want to share with colleagues about the reason for and nature of their leave. 

Avoid dismissing an employee for any reason related to their NCL - As with all types of statutory leave entitlements, you can't penalise an employee for taking their NCL once it's started. Any dismissal in connection to the NCL will automatically be deemed unfair. 
In addition to everything above, employers should be mindful of the employee's overall wellbeing. A traumatic birth or newborn needing medical attention can take a heavy toll on someone's physical or mental health. It can also result in a more long-term condition or illness. Employers should take care in factoring this in when assessing employee behaviour, performance or absence. And when it comes to the latter, approach any requests for time off carefully to avoid triggering any disability discrimination claims.  
Not yet got a neonatal care policy in place? You might want to consider setting one up sooner rather than later, seeing as some employers are already announcing early implementation of the policy, which makes them even more competitive within the job market landscape. Employers also have the option of enhancing the statutory payments, so it's worth considering this, especially if you already offer other enhanced parental leave. 
In summary
The neonatal care bill's new laws will come into effect in April 2025. These will apply across the UK, with the exception of Northern Ireland due to devolution. Parents will be entitled to 12 additional weeks of leave and pay if their baby is admitted to a neonatal care unit. Whether the entitlement will be per child and what evidence needs to be provided has yet to be clarified, though neonatal care pay will function in a similar way to maternity pay.