How integrated HR & payroll software helps to facilitate better people management

Oli Robertson
, Content Marketing Manager
Last updated on 6 November 2023
0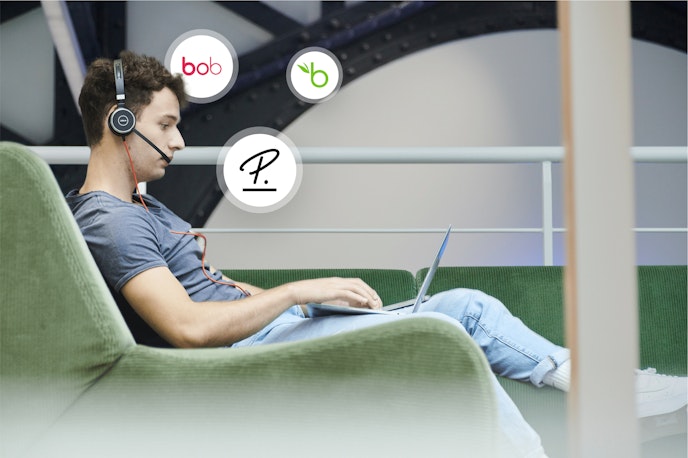 Looking at how to improve people management but lack the time, resources and tools to do it properly? You're not alone! Many businesses take on various different aspects of people management with lots of different software platforms, which often don't talk to one another. Information can easily get lost, misinterpreted over the various data points or entered incorrectly when done multiple times.
Some UK companies are still trying to use spreadsheets to do everything, which takes even more time. This may be all well and good in the early days, but as you grow and scale it's essential that processes are being streamlined and simplified wherever possible.
There is another way, and that way is integrated HR and payroll software. The benefits of integrated HR and payroll systems are numerous (we'll go into them in this article), and becoming a better HR professional is a lot easier with the most efficient software tools at your disposal.
It's important to understand what people management consists of, and then look at how integrated software can help to improve each element.
But first, let's define what we mean by integrated.
What is integrated HR and payroll software?
Rather than having multiple individual software platforms where you manage elements such as people data, accounts, pensions, payroll and performance separately, integrated HR and payroll software means everything is done from one place, centrally. 
For example, it may be that an employee books unpaid annual leave in your HR software platform. In the past, HR or their manager would then need to ensure this is correctly reflected in the payroll ahead of the next payday. With integrated HR and payroll software, as soon as the unpaid leave request is validated, the employee's payslip is updated to reflect the changes both to the upcoming pay amount and their annual leave entitlement. 
In short, one of the benefits of integrated HR systems is that it negates the need for manual or double data entry - all of the relevant tools talk to one another!
Let's drill down on how this setup helps improve people management capabilities across a scaling UK business.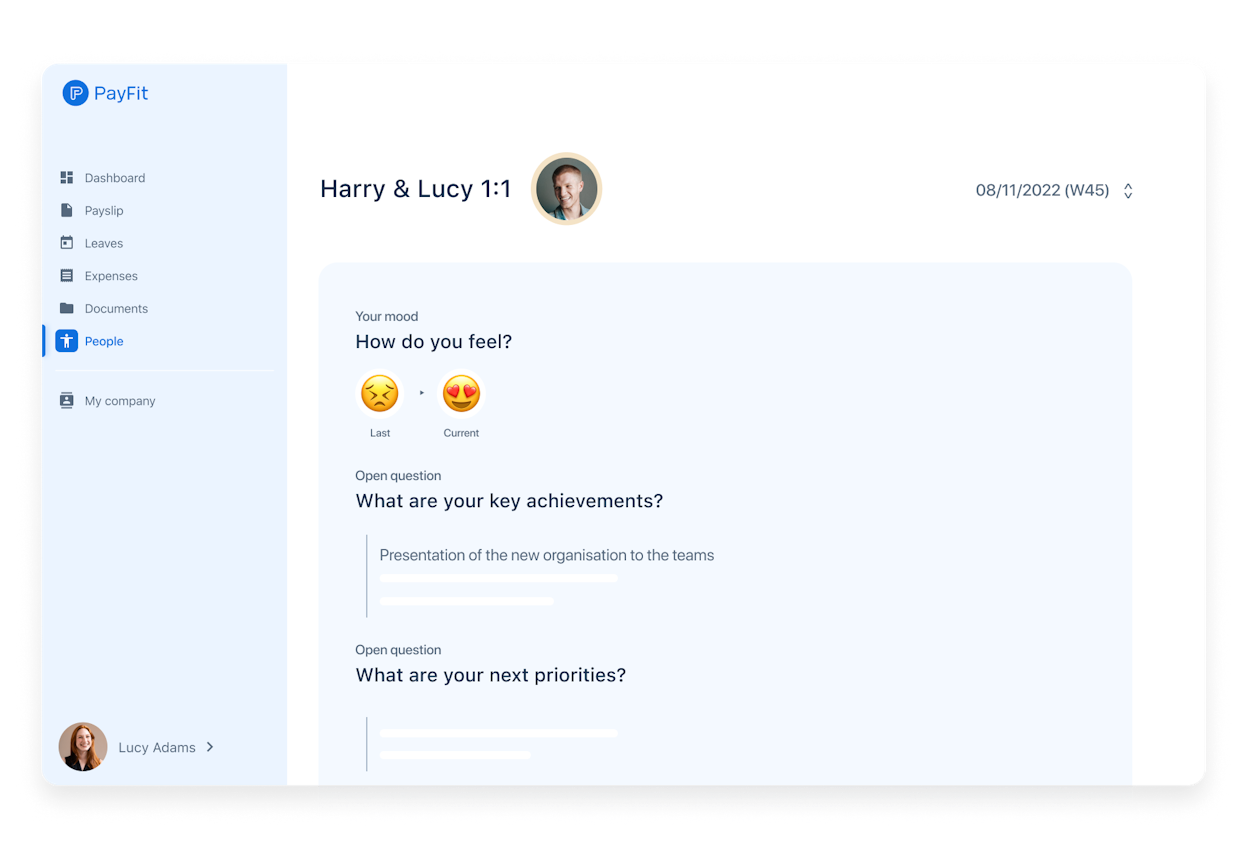 Annual leave & absences
As alluded to above, one of the main benefits of integrating payroll and HR software is the ability to see the impact of leave requests on payroll in real-time. This is especially useful for items such as sick leave and unpaid leave, as it may be that this will impact how much an employee is paid next payday. And from the employee's perspective, integrated HR and payroll software allows for a more descriptive payslip that shows them exactly how much leave they have left in the same place as all other deductions.
And the best thing about it all? Annual leave calculations (and other types) become fully automated - no more manual calculations or fiddlesome spreadsheets, employees chasing managers asking how much leave they have left, or incorrect payments going out because the leave was wrongly recorded.
Wellbeing
The link between integrated HR and payroll systems and employee wellbeing may not be immediately obvious, but that's before you read about how business automation is linked to lower stress levels. That workplace autonomy has positive effects on wellbeing and job satisfaction. Or that over 20% of British workers say they have changed jobs after being paid late or incorrectly. 
But where's the link, you may still be asking? Well, it's all about how integrated HR and payroll software empowers employees through the transparency that comes with being able to access leave, pay and expense information. What's more, it ensures they get paid correctly and on time. And for the HR and Finance managers using the software to do their jobs more effectively, its highly automated nature helps to lower stress levels.
Performance management & development
When asking the question of how to improve people management processes, employee performance and development should always be integral. Some integrated HR and payroll software, ours included, features performance management modules, allowing managers to run performance review campaigns that can help drive up employee engagement.
PayFit's performance management module includes a customisable 1-2-1 feature to encourage the giving and receiving of regular feedback across teams, something that has been proven to improve performance and engagement. 
Once again, the benefit of the integration aspect here is that it allows both employees and managers to oversee everything in one centralised place, without needing multiple tabs open or having to remember multiple logins.
Salaries & Benefits
Becoming a better HR professional is easier when you're able to collaborate with other functions more effectively. And one of the greatest benefits of an integrated HR and payroll system is that it helps HR come together with Finance to collaborate on seriously impactful initiatives.
Chief among these is the creation of a collaborative company rewards strategy. The powerful reporting capabilities of joined-up Finance and HR software gives both functions the insights needed to not only formulate the strategy, but to see how compensation of all varieties is then impacting upon the business.
A rewards strategy that takes into account all the available data and insight is more likely to be a sound one, one that can gain buy-in and investment from teams, for improved retention and recruitment.
Equality, Diversity & Inclusion
When you can combine both HR and payroll data in one platform, then you can break down the pay metrics of different demographics across the business as a whole. For example, you can compile gender pay gap reports, a legal requirement for all companies with over 250 employees. PayFit specifically combines HR data including gender with pay metrics such as highest, median and lowest salaries to identify any gaps in pay and bonuses between genders. 
Managers can then use this information to not only meet legislative requirements but to reduce gaps where they exist and improve E, D & I initiatives. Pretty clever, right?
Pensions
Managing workplace pensions can be cumbersome. It involves multiple calculations between your payroll and pension platform, as well as manual payments and enrolment letters to your chosen provider and employees. 
The best integrated HR and payroll software can do all of that for you, automatically. Linking pensions and payroll platforms ensures that contributions are reflected in payroll and vice versa, meaning the correct payments are made automatically, even if each payday amount is different.
To find out more about how PayFit specifically improves people management outcomes for businesses like yours across the UK, get in touch to book a demo below.